We've all got our buttons – that if pressed, are guaranteed to get us over-reacting. One of mine is when I'm asked the question 'don't you think it's important for HR to have a seat at the top table?'
I think what gets me agitated about this – is the assumption behind the question that, unless we have the recognised positional power that comes with a Board place or being a member of the Exec – that we are unable to wield influence. Which I think is frankly, rubbish.
In this short video, we look at how you can build influence and credibility in HR without having positional power.
If you'd like to build your skills and enhance your credibility as an HR professional, check out the Disruptive HR Business Partner Programme.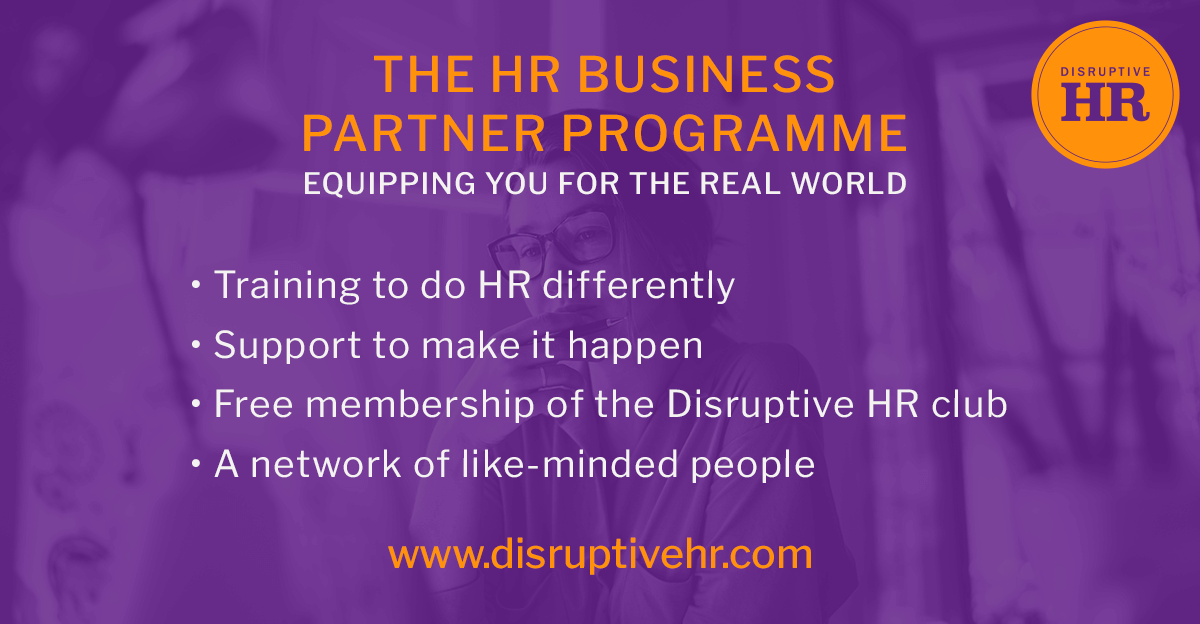 September 27, 2021
Despite tons of effort and investment our progress in creating truly diverse organisations remains pretty slow. This blog explores the traditional approaches we need to stop and what we should do differently.
September 23, 2021
Duration: 28 minutes Lucy talks to founder of Zig Zag, Ben Wiseman about improving the candidate experience and the opportunities technology offers to change recruitment.
September 22, 2021
Our reliance on the leader as the source of truth is diminishing and smarter HR teams recognise how we can use the fact that we trust 'people like us'.