We're delighted to be able to finally bring back our popular face-to-face one day workshop in London!
28 September 2023 10.00-16.00
The New Victorian Loft, 6-14 Underwood Street, London, N1 7JQ
A day dedicated to giving you inspiration and practical tips to change HR for good!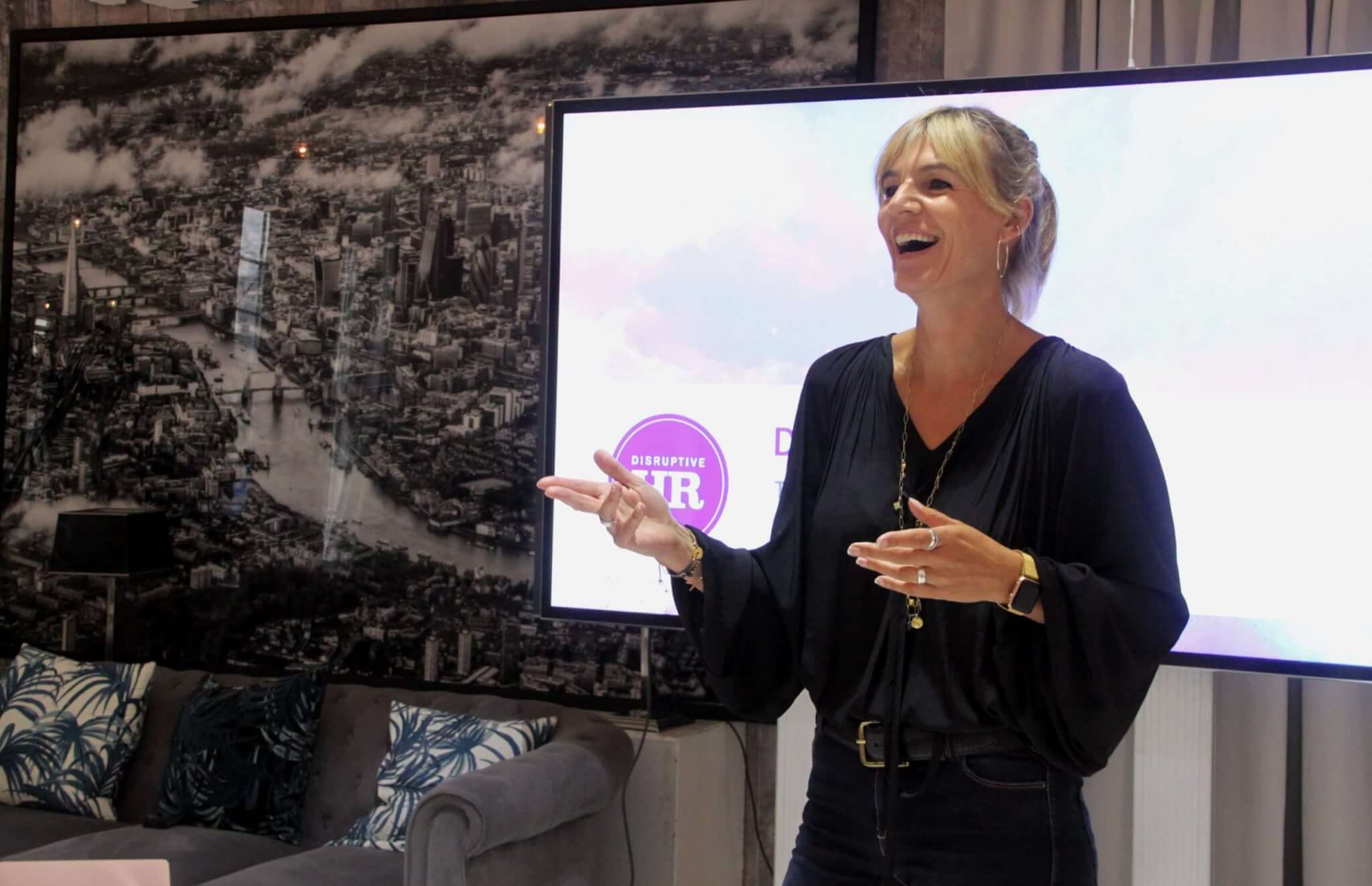 WHAT DOES THE ONE DAY PROGRAMME OFFER?
Join Lucy Adams and Karen Moran, the Disruptive HR founders.   In one day we will help you change the way you think about HR. You will leave with loads of ideas, and with the tools and energy to put them into practice including one year's membership to the Disruptive HR Club (RRP £300)!
IS IT SUITABLE FOR ME?
The programme is ideal for anyone in HR who wants to make change happen, but previous attendees have been People Directors, HR/People Partners, Heads of HR, Talent Managers, Heads of Employee Experience.
WHAT DOES THE DAY COVER?
We use our unique EACH framework (Employees as Adults, Consumers and Human Beings) to guide you through the latest thinking in HR, and give you insights into how to do each aspect of HR differently.
Most organisations' potential is constrained by the very parental approach we take with our people.
We will show you how to move HR away from being the compliance officer or the nursemaid, and to treat your leaders and employees as adults. We will explore how you can design policies and processes in ways that drive greater agility and innovation. We will show you how to help managers use their judgement and not rely on HR to do it for them. We will give you tools to help your employees own their own performance and careers.
The 'consumerisation' of the workplace is one of the biggest HR trends. We will explore how you can use techniques such as employee persona and other marketing techniques to provide greater choice and have more impact whilst saving money! We will explore how you can help line managers to adapt their approach to get the most from each of their team members. We will also share how other HR teams are building a consumer-like experience for employees.
One of the most exciting trends for HR is the 'humanising' of our processes. We will give you fresh thinking around the key HR elements and practical ways to redesign them with a more human-centred approach. We will explore new ways of delivering:
Performance management

Talent management

Learning and development

Reward and recognition
And we'll give you lots of real-life examples of HR processes that are being reimagined and delivered in new and exciting ways.
WE'RE LUCKY ENOUGH TO WORK WITH SOME INCREDIBLE BRANDS