Whilst of course great diversity and inclusion should lead to action, there is an important stage before that which, if we get it right, can help ensure those actions are more effective. And that is how we frame our intent.
Our intent for D&I is about focusing on our ambitions and of course, our strategy. But it's also about how we position diversity and inclusion within the organisation. It's about the language we use. It's about who we think our activities need to apply to. It's about what drives us to be more inclusive.
It can't be about compliance
If your starting points are that D&I is about altruism or targeting minority group representation or about covering your back legally – then no matter how progressive you try to be with your activities – your approach to Diversity and Inclusion will end up being the responsibility of well-meaning and hardworking D&I enthusiasts, rather than your leaders. It will sound like you are doing this to be compliant rather than it being integral to your business success. And you will end up with a narrower and less impactful approach as a result.
Setting the right intent from the outset can transform your D&I outcomes. And it's worth spending a bit of time to look at how other companies are doing it a bit differently.
So, what does progressive D&I intent look like? I want to share some recent examples from some companies who I think have nailed it.
A touch of humility
First up, it starts from an honest perspective of where you currently are. A touch of humility goes a long way to create more trust that your leaders genuinely want to change things and create a more diverse or inclusive organisation. There are a couple of examples of this that I particularly like. There's AT&T's real time dashboard about the composition of their workforce. Under a heading of 'Everyone is part of the story' they provide total transparency on the make-up of both their workforce and their leadership. In addition, they don't boast about any particular successes, they just put it out there for you to make up your own mind.
The ad agency Ogilvy had an incredibly honest response to BLM in June last year when they published this letter from the senior team. It's unusual for senior execs to acknowledge failure, but it gives their future intentions so much more credibility.
Connecting D&I to business success isn't anything new, but often, when you read a D&I statement it just doesn't ring true. Better D&I intent creates an inextricable link between D&I and business or product success, not that it's just the right thing to do, or worse, altruistic. I really like the simple and effective approach taken by Apple and Netflix ('It takes diversity of thought, culture, background and perspective to create a truly global storytelling platform') where they both make explicit statements about inclusion of different backgrounds and their ability to create successful products. There are no mealy-mouthed words about it 'making good business sense'. They talk about how they can't have success without it.
Human to human
Sometimes great D&I intent is less tangible but when you see it, you just feel better about that company because of the way that intent is phrased. Gusto and Cisco both include statements in their job descriptions that are written in very human language rather than the legalese or the uncomfortable wording of companies trying too hard to get it right. They're written person to person, are easy to read and use words that you can immediately relate to and understand. Like you were chatting to a mate in a bar.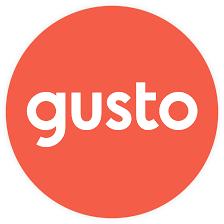 Our customers come from all walks of life and so do we. We hire great people from a wide variety of backgrounds, not just because it's the right thing to do, but because it makes our company stronger.
Day to day, we focus on the give and take. We give our best, we give our egos a break and we give of ourselves. We take difference to heart. Because without diversity of thought and a commitment to equality for all, there is no moving forward. So, you have colorful hair? Don't care. Tattoos? Show off your ink. Pop culture geek? Many of us are. Passion for technology and world changing? Be you, with us!
Everyone not targets
Finally, all great D&I statements of intent tend to avoid focusing on long lists of different minority groups and talk about creating a sense of belonging for EVERYONE. One of the best examples of this is Accenture's video 'Inclusion Starts with I'. Yes, it does highlight inequity and bias, but it also says that 'It's about you. It's about me. It's about all of us'. The film also gets the tone just right – and I can't watch it without getting teary – so it taps into our feelings as much as our logic.
Maybe you and your leaders could take a fresh look at how you express your intent for Diversity and Inclusion through addressing these questions:
Does we position our D&I as integral to our business success?
Are we honest about our current position and our short-comings?
Does it feel authentic and real??
Do we focus on inclusion and belonging and difference – rather than listing lots of target groups?
Does it sound like we're covering our backs legally?
And would it make me want to be a part of our company?
If you can't answer positively to any of these, maybe it's time to develop a fresh statement of intent for your D&I?
Get even more Disruptive HR content and join our Club – the go-to place for people who want to change HR!