Welcome to Part Two of the Top 10 books that helped to disrupt my approach to HR
and thanks for the additional suggestions I received after posting Part One – I've now got a shed load more to read! You will probably already have some of them but hopefully, there's a couple of new ones in here – enjoy!
6. Yes! 50 Secrets From the Science of Persuasion
As an HR Director, my role often involved persuading people to do things they might not want to do. This book was a real eye-opener for me about why we make the choices we do and how small, less obvious behavioural nudges can be really effective in achieving change. Whilst the focus is more around consumer behaviour than employee, the lessons are definitely transferrable. "Yes!" is full of practical tips based on academic research that shows how the psychology of persuasion can provide valuable insights for anyone in HR.
7. The Alliance – Reid Hoffman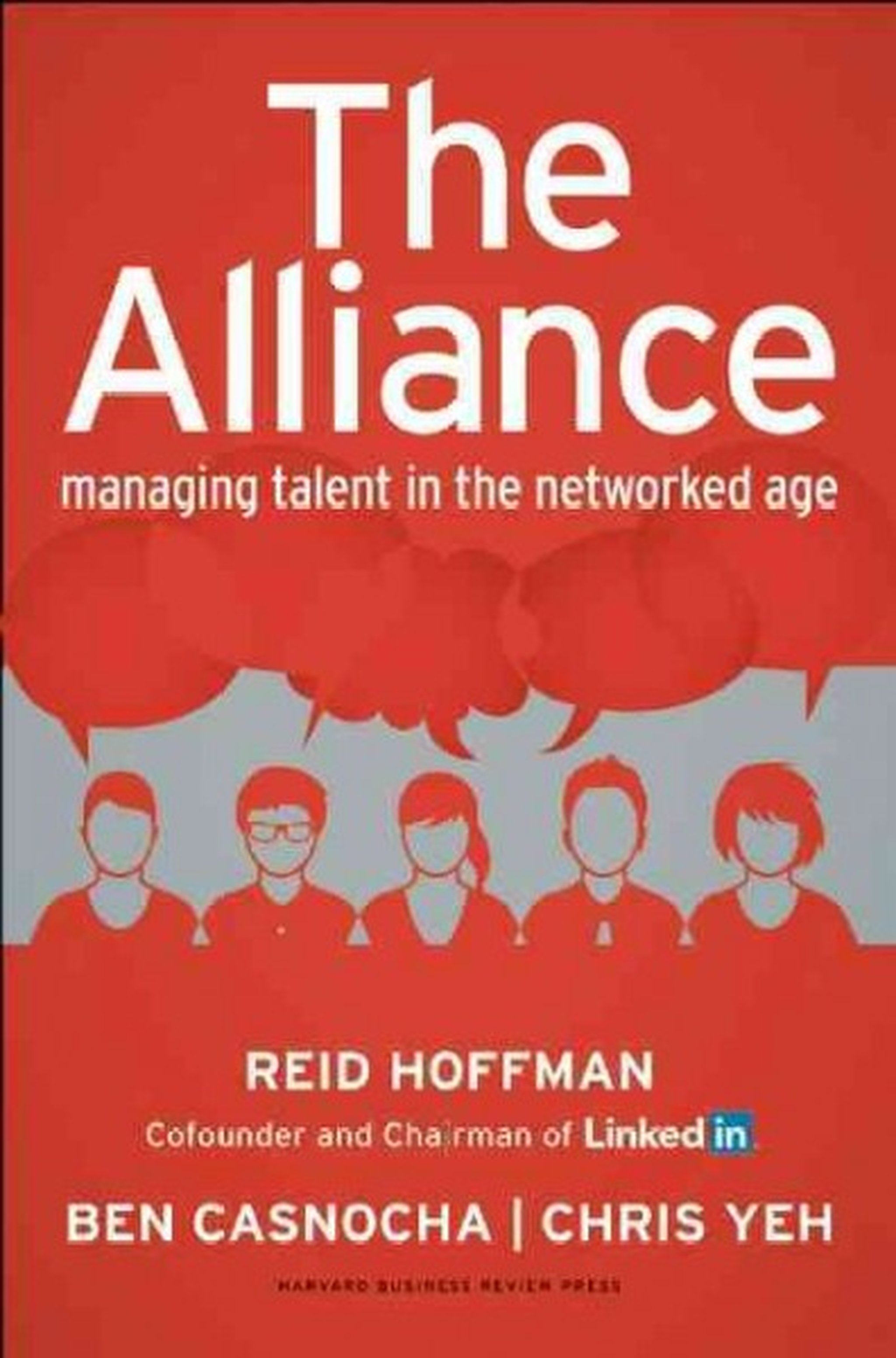 I loved this book and the way it challenged me to think differently about the employer/employee relationship and how this needs to change to reflect the disrupted world. Reid Hoffman (founder of LinkedIn) contends that the employer-employee relationship is broken, and managers face a seemingly impossible dilemma: the old model of guaranteed long-term employment no longer works in a business environment defined by continuous change, but neither does a system in which every employee acts like a free agent. His solution is to adopt a new approach, based upon an adult to adult relationship where, instead of thinking about employees as either family or free agents, we think of them as "allies". This involves managers acknowledging that great employees might leave the company, and with employees being honest about their own career aspirations. The book provides a comprehensive and fairly radical approach on how to achieve this – backed up by Hoffman's real-life experience at LinkedIn. If you can't be bothered to read it – here's a useful Slideshare version.
8. The Power of Habit – Charles Duhigg
Another book on how to change behaviour that is worth a read. Too often, we try and achieve behavioural change through imposing HR processes or systems and we ignore how the behaviours (or habits) have become established in the first place. If we understand this – and Duhigg explains a 3 step loop of "cue, routine and reward" – then it can help us change behaviour. The really interesting bit for HR professionals is Part Two of the book when Duhigg focuses on the habits of organisations and how to create lasting change at an organisational level. HR professionals who are looking for fresh insights to help them deliver organisational change, without yet another HR process, might enjoy this.
9. The Employee Experience Advantage – Jacob Morgan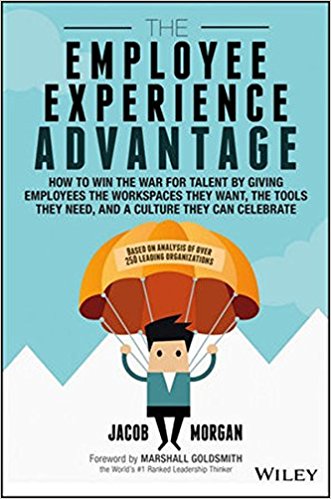 A fresh and incredibly well-researched take on how to create employee experiences that drive innovation, make work more engaging and help you attract and retain the best talent. There's been a lot of hype about the "employee experience" but Morgan provides one of the few, maybe only, real guide on how to actually create it. Based on research with 250+ organisations, he looks at the three environments that make up that experience (culture, technology, and physical space), tells you how to design for them, and what the tangible ROI is. Filled with case studies, examples, and frameworks, The Employee Experience Advantage guides readers on a journey of creating a place where people actually want to show up to work.
10. Thinking Fast and Slow – Daniel Kahneman
Thought I'd finish with a classic – Kahneman's theory of our two system brains; System 1: automatic, intuitive and effortless, System 2: reasoning, deliberate and focused. So much of what we do in HR requires our leaders and employees to use System 2 – yet we often neglect to recognise that most of the time they can't help just reacting through System 1. If you ever wondered why our traditional performance management, reward systems or change management fail to produce the results we desire – this book gives us the science behind why. It doesn't always give you a blueprint for changing our approach, but it will help you build the case for making that change.
So that's the Top 10 (Part One can be found here). I hope this gives you some fresh and useful reading material and do let me know your suggestions for books that have helped you change your approach to HR.
If you'd like to sign up for our regular blog, you can do so here.
Get even more Disruptive HR content and join our Club – the go-to place for people who want to change HR!