One Day Programmes:
Tickets are available for December 7th
We're delighted to be able to finally bring back our popular face-to-face one day workshops in London! Find out everything you need to know about our up-and-coming One Day Programmes below.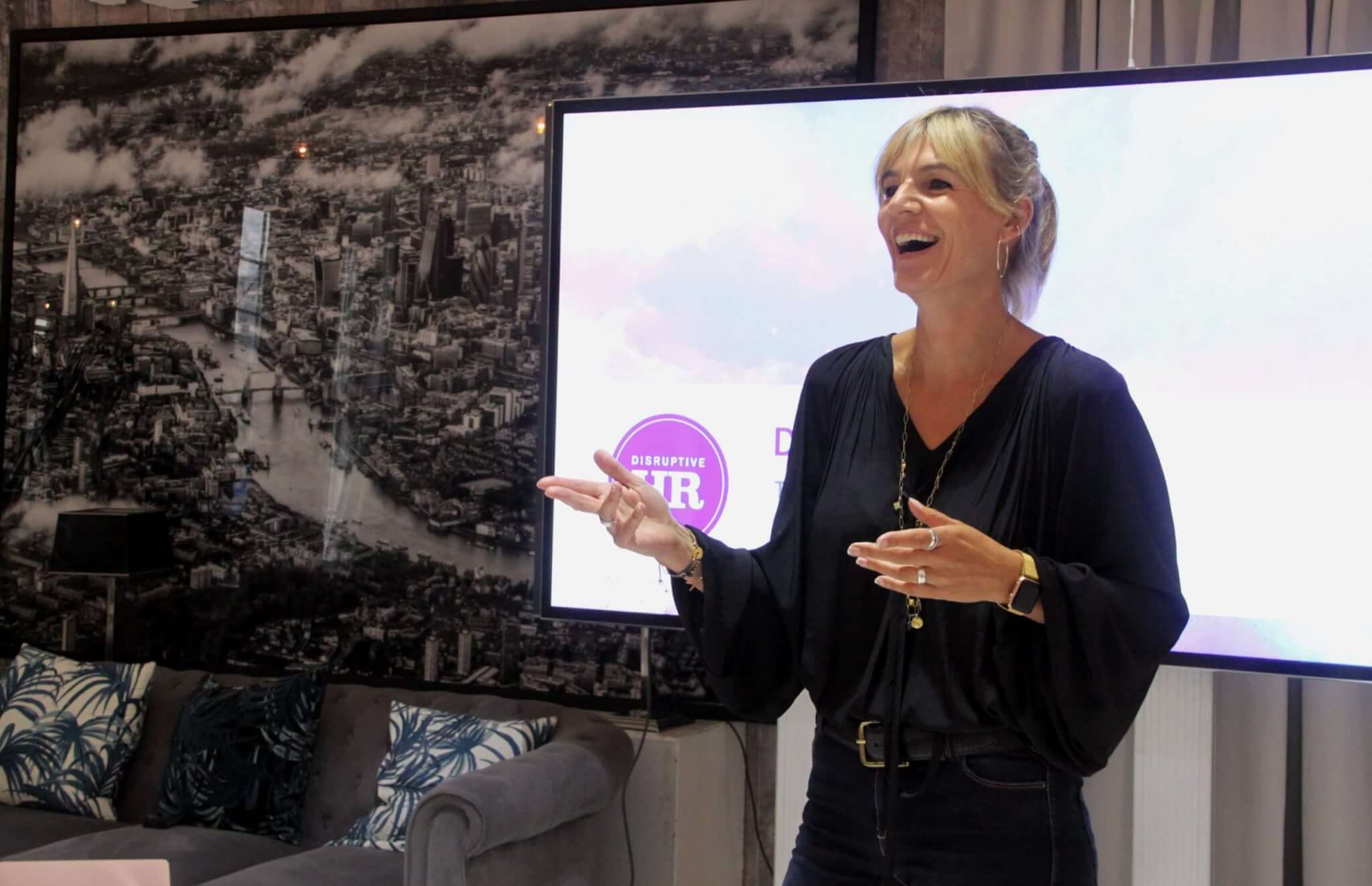 WHAT DO THE ONE DAY PROGRAMMES OFFER?
Join Lucy Adams and Karen Moran, the Disruptive HR founders. In one day we will help you change the way you think about HR. You will leave with loads of ideas, and with the tools and energy to put them into practice including one year's membership to the Disruptive HR Club (RRP £300)!
ARE THEY SUITABLE FOR ME?
The programme is ideal for anyone in HR who wants to make change happen, but previous attendees have been People Directors, HR/People Partners, Heads of HR, Talent Managers, Heads of Employee Experience.
WHAT DO THE DAYS COVER?
Delivering HR Differently: This workshop is all about how to change HR. How to build a people strategy with impact, how to build influence and credibility and how to make the changes you want to see happen.
HR In A Disrupted World: We will guide you through the latest thinking in HR, and give you insights into how to do each aspect of HR differently.
Book before 30th November, and you can save £150 off the full non-member ticket price- simply use the code DISRUPTIVE at checkout. 
Delivering HR Differently:
7th December 2023 10.00-16.00
The New Victorian Loft, 6-14 Underwood Street, London, N1 7J

This workshop covers-
How to produce a great People Strategy
How to use insights to produce a better product
How to build credibility and influence with stakeholders
The most effective HR structures
The latest HR skills and mindsets
Using agile design techniques to deliver with more impact and pace
Helping you to manage change in HR
Using marketing techniques for greater impact
HR In A Disrupted World:
20th March 2024
The New Victorian Loft, 6-14 Underwood Street, London, N1 7J
This workshop covers-
Fresh thinking and practical ways to redesign HR processes
New approaches for performance management, talent management, learning and development, D&I, and reward and recognition
Moving HR away from a compliance function
Helping managers to use their judgement and not be so reliant on HR
HR policy design that empowers rather than frustrates
Helping employees to drive their own performance and career development
How to use 'employee persona' to create greater impact and save money
Helping line managers get the best from every team member
WE'RE LUCKY ENOUGH TO WORK WITH SOME INCREDIBLE BRANDS